Testing, testing, 1...2...3...is this thing on? *Ahem.* All right, here goes nothing...
Well, my friends, it's been a while since I've been The Good Groupie. Two years, to be exact. When I announced my leave of absence, I made tongue-in-cheek jokes about going on hiatus like our favorite bands do when they just need a damn break from each other.
Hiatus. As fans, we all know that means they can't admit it's time to break up, right?
That's what I thought at the time – cynical me. But in my two-year break from The Good Groupie, I've realized sometimes you simply need to get out of the rat race of cool in favor of space to breathe, recharge and discover whether you actually love the thing you put so much heart and soul into.
In my case, the answer I've come back to over the past few months is a resounding, YES – I still love music and love sharing the experience online with other music fans.
The truth is during the past two years, I missed The Good Groupie. A lot.
But I also found myself wanting to explore older music rather than constantly search for the next hot band. I can count the number of shows I attended without needing all 10 of my fingers. (That one hurts to admit.) And for all those in the betting pool, 33 was the age when I finally stopped caring about that silly little boy band I fell in love with at age 13.
It felt like a lie to call myself The Good Groupie when there was nothing groupie-ish (good or otherwise) about how I was interacting with music.
It was easier to take a step again, gain some perspective and come back when I was ready to start again.
It's 2019, and now I'm ready to start.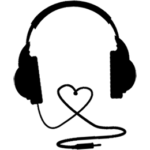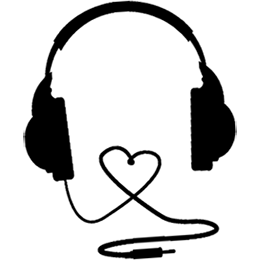 What I've been up to
So what was I doing during those two years instead of falling in love with lyrics, not lead singers? Well…I've still been having musical adventures, albeit less frequently. Here's a quick recap of what I've been up to:
I broke up with Hanson. March 22, 2018 was the day I called them a bunch of sellouts after they announced their String Theory tour and album like it was some original idea other artists hadn't been doing for years before them. I swear I'm not trying to be an entitled fan here (because seriously…Hanson fans are the lot when it comes to entitled music fans), but I want new music. It's been more than five years since we got a proper album, and until they start making new music again, I'm out. There's a lot to say on this topic, and I'm sure a future blog post or two is coming…but for now, these three brothers are just some band that I used to know.
I obsessed over Kacey Musgraves' "Golden Hour". According to Spotify, I spent 20% of my time on their platform in 2018 listening to Kacey. The morning "Golden Hour" came out, I happened to have taken off of work for a mental health day. I queued it up on Spotify, stayed in bed and listened to the entire album, start to finish. I don't remember the last time I did that. It was magical, "Rainbows" literally changed my life (more on that soon), and I'm thrilled to see Kacey earning tons of well-deserved award wins and nominations.
I became the playlist queen. Seriously, I've started creating a playlist for everything and started searching the most obscure words and terms to find new music. Have you ever listened to forest music? Neither had I, but that's the beauty of this new age of streaming – people create collections of music for everything. As a result, I've started curating my own playlists when the mood strikes, like a playlist of 100+ witchy tunes I was obsessed with last spring.
I devoured "Kill the Boy Band." I seriously read this novel by Goldy Moldovsky in about six hours. It was the wildest "what if" tale, but once I was in I couldn't stop. Goldy captures the feeling of teenage girl band fandom SO damn well. If you've ever been a teen girl with a boy band poster on your wall, this is a must-read.
I dyed my hair pink. So rock 'n roll! I recently chopped it all off because my hair needed a trim. It's so silly, but I've never felt more like myself that I did with pink hair and hope to add it back soon.
I visited Beach Boys mecca: southern California. Last summer, I took a trip to Los Angeles and Long Beach, California, and I have to admit…the golden state charmed me. I've only been dreaming of visiting this part of the country since I was 7 years old and first fell in love with The Beach Boys. Standing on the edge of the moody Pacific Ocean lived up to every Brian Wilson lyric I've ever sung, and I'm hoping to return again this summer to do more exploring.
I accidentally deleted The Good Groupie. Oops. I hopped hosting services for my other blogging project, and The Good Groupie got caught in the crossfire…something I realized too late to recover all my past writing. So basically, I'm starting over with this post…hence why you see zero archives. I should probably be more upset that all that writing is gone forever, but it's also kind of refreshing to have a completely clean slate.
Music became magic. I hinted at this on Twitter several months ago, but I had some seriously magical moments with music time and again in 2018. I've kept them mostly to myself, for the time being, but I'll share more soon because this has been a BIG part of coming back to The Good Groupie. But for now, know that I truly believe music is the purest form of magic I've ever experienced on this earth.
I found happiness. That was my word for 2018: happy. More than once, I found myself stepping back, surveying my life and realizing I was really, truly happy with everything around me for the first time ever as an adult – even if my life doesn't look how it should by everyone else's standards. This feeling has been hard-won. I'm not taking it lightly, and while I know it isn't sustainable – that's just not life, and I have some slightly scary big life changes coming my way in 2019 – I'm trying to appreciate every single moment of happiness I feel each day.
I spent most of that time putting my heart and soul into another passion project called Spooky Little Halloween. Yup, I started writing year-round about my love of Halloween, and it has been a freaking BLAST. I've made some truly amazing friends and created a space online where Halloween lovers can come together and make every day feel like October 31st. And I've even managed to befriend a Halloweeny band called Nancy Nightmare and The Wizard. (Hey, The Good Groupie still lives, even when she goes Halloween!)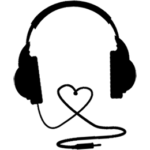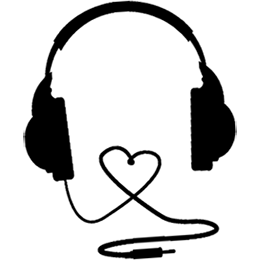 What does 2019 hold for The Good Groupie?
I'm still figuring that out, but for now…it means biweekly blog posts. I'll get back to sharing what I'm listening to, creating playlists and – gasp – who I'm seeing live. I've already purchased more concert tickets in the past week than I have in the past year.
I want to reinstate the Rock Novel Reading Club and expand it past the blog. (I actually just finished "The Rock Star in Seat 3A" which was a fun, quick read…and chance to live out the falling in love with the lead singer side of my tagline.) We may even throw in a music history book or two from time to time.
I'm also hoping to dig into the music fan lifestyle – something we haven't done before – by seeking out cool products from musical home decor to killer band T-shirts to whatever else we can dream up.
Until then, I'd love to hear from YOU.
What have you guys been up to? What bands are you loving? Who are you seeing live these first few months of 2019? Let me know by leaving a comment. I can't wait to hear from you.
xo,
Miranda