What kind of concert-goer are you? In my world, there are two types. (And I hope you're the right one...)
The first type views a concert as a social activity. They probably buy a ticket because they're mildly interested in the band or artist or because it's an excuse to hang out with friends. They half-heartedly remember the date, show up just before the headliner goes on and thinks – because they paid money – they're entitled to push their way into the front row.
The second type is the true music fan. They get excited about hearing their favorite bands and artists live and look forward to that one song they love. They eagerly show up before or shortly after doors open, stake their claim on prime spots in the crowd and actually pay attention to the openers. Oh, and they know how to keep their mouths shut during the quiet songs.
Those are the good groupies of the world. And if you aren't showing up early to shows to catch every band on the bill, you are missing out on some seriously good experiences.
As I've dived back into the world of music this year, I've already been pleasantly surprised by the new music I've discovered in opening bands.
Today I'm sharing my top five reasons you should be showing up early and checking out these bands every single time you go to a concert.
5 reasons you should always see the opening band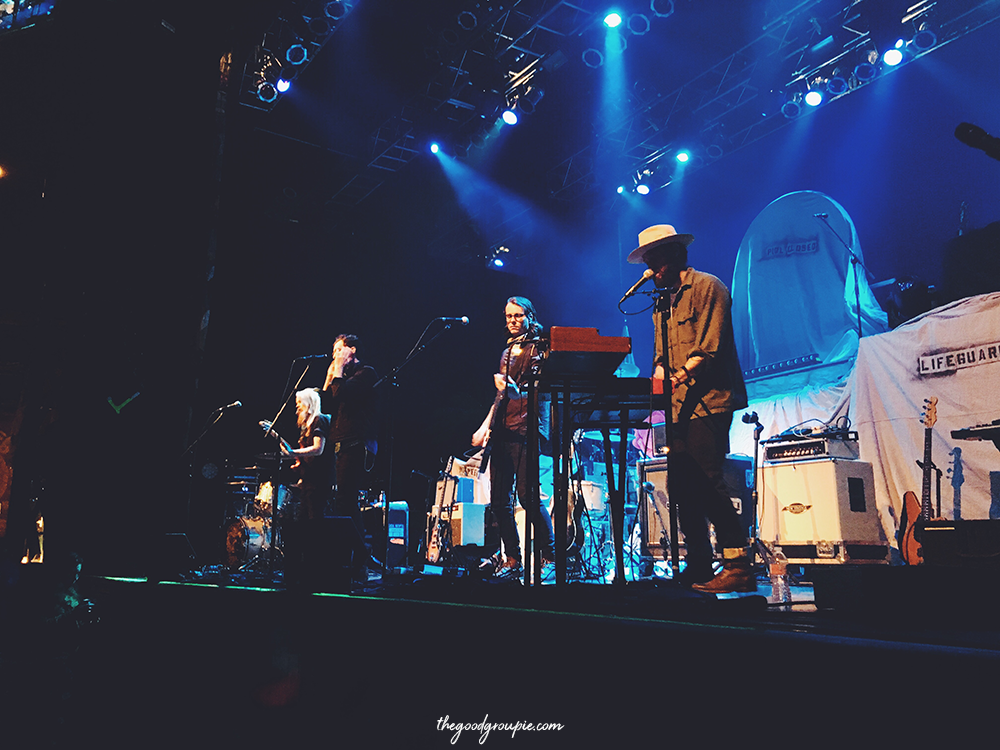 Reason #1: You discover new music
Bands don't tour together by accident. It's often a carefully curated process because it's in the bands' best interest to tour with artists similar in sound to them. If you dig Pop/Rock Band A, there's a pretty high chance you'll also dig Pop/Rock Piano Band B.
Same goes for promoters putting together shows – they're more likely to get a room full of people with the promise of three great bands to check out versus one people kinda want to see and two others they've never heard of.
It's kind of like creating a Pandora station off your favorite band or a favorite song – Pandora wants you to keep listening, so they're going to keep serving up music they truly think you'll like. It's truly not rocket science – just common sense.
This is how I fell in love with Steel Train way back in 2005. They toured with The Format, who I was obsessed with, and by extension…I became obsessed with Steel Train too. It's also how I became enamored with Flor, an indie band from Oregon who opened for Andrew McMahon. I never would have run across them – or it would have taken a lot longer – had I not showed up early enough to see them.
Next time your favorite band is in town, take a chance and show up early. You just might discover your next favorite band!
My recent fave: Flor
Reason #2: Openers are often bands you've been dying to see live
The further into your music fandom you get, the more likely you are to dig lesser-known bands…and more often than not these are the types of bands opening for that big name you paid to see. I can't count the number of shows I've been to over the years just so I could see the opening bands, not the headliner.
This is definitely the flip side of reason #1, but showing up early will also give you a chance to see better-known bands you might not have paid for otherwise.
My most recent example? My friend Krissie has been singing the praises of Grizfolk for years, but I'd never gotten a chance to see them live. That finally happened last month when I discovered they were also one of Andrew McMahon's opening bands! I was thrilled to finally get the live experience.
My recent fave: Grizfolk
Reason #3: You can pull the "I saw them when" card
We might not admit it, but we all take a little pleasure in being able to brag about seeing artists before they hit it big, right?
This is me right now with Walk The Moon. Back in October 2011 I was obsessed with Fitz and the Tantrums, so when they came back to the House of Blues in Houston I knew I had to go. Walk The Moon was their opener. I'd maybe heard one or two songs prior to their set, but I was totally taken by their live energy from the opening tune they played that night.
Since then, I've kept tabs on them. They've gone on to tour as a headliner, play on the summer festival circuit…and this spring they're opening for Muse on a stadium tour at places like Madison Square Garden. Pretty cool!
My recent fave: Walk The Moon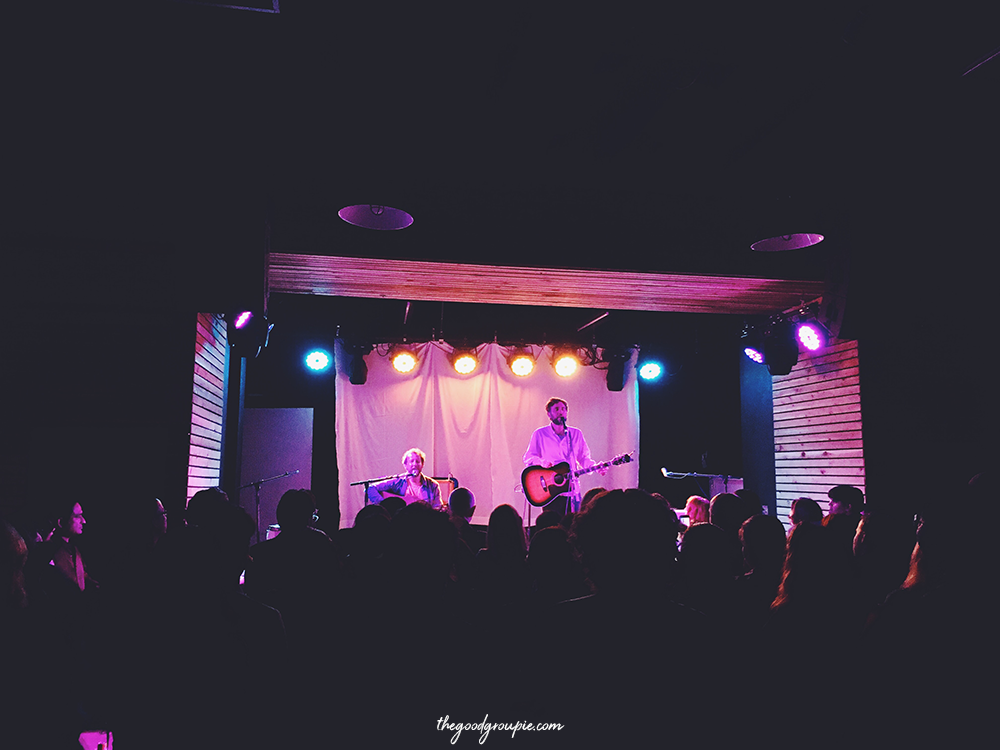 Reason #4: This is how dream concerts happen
When you start following the music and listening to everything you can get your hands on…you start falling in love with a LOT of bands. The more music you love, the more the odds are in your favor to run across a dream bill sooner or later.
The same year I started The Good Groupie, this happened with Hanson and Rooney. Though I found it an odd pairing at first, I was thrilled two of my favorite bands were touring together. SO thrilled, in fact, that I caught both shows in Chicago and their date in Tulsa before following Rooney on through Texas playing as the headliner. (Fun fact: that's how I discovered those Quiet Company guys I still hang around with…)
My all-time favorite example of this was the summer of 2007 when Limbeck, Steel Train and The Format played back to back to back at a music festival in Tulsa, where I lived at the time. All three bands had toured together in various combinations but never all three together. That schedule was an absolute DREAM. I still remember staking out a spot as close to the stage as possible with a group of 10-15 music friends and having the greatest night of our lives as we sang along to all our favorites.
My forever fave: Limbeck, Steel Train and The Format at D-Fest in Tulsa, July 2007
Reason #5: They take you on unexpected music adventures
Okay, full disclosure: this reason – and the story I'm about to share – was the inspiration behind this post. Sometimes happenstance makes magic happen in your life, and you kind of can't believe it.
But seriously…sometimes you aren't even paying attention to who is opening, and then it becomes the best part of the evening.
That happened just last Friday night when I went to see Rachael Yamagata for the umpteenth time. A duo named Radnor and Lee were opening. I didn't bother to look them up beforehand – Rachael always has great openers. We showed up just in time for them to take the stage.
And as I stood there, I didn't recognize either man but kept thinking, "Man, this dark-haired singer is what Ted Mosby (lead character on "How I Met Your Mother") would look/sound like if he had a beard and a band…"
No sooner had I texted that to a friend than the duo introduced themselves: Josh Radnor and Ben Lee.
This was, in fact, THE Ted Mosby standing in front of me with Australian singer/songwriter Ben Lee.
I was floored – something I confessed to Josh when I caught him and Ben heading out of the venue around the time I was leaving. He just laughed and asked how I didn't know. I had no good answers for how I didn't recognize their voices or faces other than I simply was not expecting to see either that night…but the whole thing was such a pleasant surprise that made me fall in love with music – and the experiences it gives you – again.
My recent fave: Radnor & Lee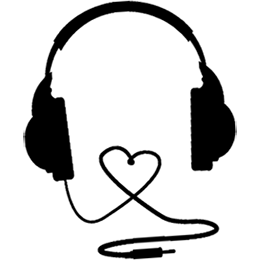 Why do you love opening bands?
Have a great story related to one of my reasons or have a reason I completely left off the list? Share it in the comments!
See you for the opener,