So...I'm back! And I bet you're wondering..."What the heck are you listening to these days, Miranda?"
Well, even if you aren't I'm going to tell you anyway. 🙂
But first, a story to recenter ourselves on why I share the music I love here:
One of the reasons I felt like I needed to step away from music blogging was I lost my drive to find new music. It felt like I'd let myself get into that 'industry of cool' mindset, to quote "Almost Famous". And, to be honest, that's just NOT how I consume music.
Finding music I truly love takes time. It doesn't just fall in my lap every week or month. Music that resonates is far and few between – that's part of what makes it so damn special.
So as I was falling into wanting to learn more New Wave bands back in 2016, it became harder and harder to find NEW music I was excited about for the blog and I just stopped all together before deciding on a hiatus.
I definitely put WAY too much pressure on myself.
One of the things I've realized over the last two years away is that new music is just a concept. Something that's new to me might be older than dirt to someone else. That's the fun of having SO much music in this universe – there's always something new to discover.
Prime example: if you've gotten to know me at all, you know The Beach Boys are my be all, end all. But do I know every single song they've ever produced? Hell no! And I kind of like that – there's still Beach Boys music out there that I've never heard.
This is all to say…as I dive back into sharing what I'm listening to these days, it'll be a mix of new-to-me tunes I'm loving and some favorites I can't get over.
Here are the 10 songs I'm loving this month:
1. "Mockingbird" by Ruston Kelly
As you may know, I'm obsessed with Kacey Musgraves these days…so naturally, I started listening to her husband's music. I love that he has an album called Halloween, but "Mockingbird" comes from his 2018 release, Dying Star. His music has this gorgeous lowkey country vibe I totally dig.
2. "Sea Blue" by Bloxx
Several of the songs on this list found their way into my ears from listening to SiriusXM's Alt Nation station in the car. (I've been a satellite radio subscriber for nearly six years now. I'll never go back to local radio.) "Sea Blue" by English band Bloxx is such a great mix of things I love: killer drums, etheral guitar riffs and a gorgeous female voice – lead singer Ophelia has a little vintage Hayley Williams going on which I love too.
3. "You Should See Me in a Crown" by Billie Eilish
This song is NOTHING like what I'd expect myself to listen to. There's basically a beat and lyrics – very Lorde – but I can't get enough of it and find myself turning it way WAY up every time it comes on in the car. I esp. love the acoustic version.
4. "Black Magic" by Magic Wands
I don't remember how I ran across "Black Magic", but it was definitely in my never-ending quest to find ALL the Halloween songs. More female vocals + those blown out guitars = musical magic for this girl.
5. "Teenage Rockstars" by Andrew McMahon into the Wilderness
One thing I've always loved about Andrew McMahon's lyrics is their introspective nature. This look back at what it was like to be in Something Corporate and touring the world at age 18 is so nostalgic for my own late teens and early 20s where I spent my nights and weekends chasing bands on tour. It's nice to be able to reflect on those experiences together through this song. Teenage rockstars need teenage good groupies, after all.
6. "Silver Lining" by Mt. Joy
I just heard "Silver Lining" for the first time earlier this week, but there was one line that really stuck with me: And if you get carried away, let the music play you through the pain. To early 20-something Miranda, that line would have been everything. And, well, to mid-30-something Miranda that line is still kind of everything.
7. "Lemon Glow" by Beach House
On Jan. 2, I started a playlist on Spotify called Musical Homework. I'm using it to add albums I've missed and need to get caught up on…and one of the first things on that list was Beach House's seventh (WHOA) studio album. "Lemon Glow" is just a dreamy and delicious as I remember this band always being, and I can't get enough of it.
8. "Choke" by I Don't Know How They Found Me
In November last year, I realized I needed to start inviting new music back in my life, so I started asking my friends who they were digging. Tess shared I Don't Know How They Found Me with me, and I'm loving them. Their music has so much pop/rock energy. I love the simple piano wound throughout this tune and lead singer and former Panic! At The Disco member Dallon Weekes' voice totally sucked me in.
9. "Apocalypse" by Cigarettes After Sex
Dream pop supreme. This is another song that came from listening to Alt Nation constantly, and I was so pleased to discover Cigarettes After Sex's self-titled record was jammed full of more spacious songs just like "Apocalypse". I can't stop listening.
10. "Seize the Night" by Will Varley
Last year, I found myself wandering through playlists on Spotify pretty frequently, and when I discovered "Seize the Night" the lyrics immediately struck something deep inside me. Particularly, the chorus. It reminded me of those nights in Tulsa after seeing The Effects when we'd venture to outlying towns and spend the nights listening to music and hanging out. I did that so frequently, it felt weird to go to bed at a reasonable time on Friday or Saturday nights…and wake up in my own bed the next morning. Listen to the chorus, and you'll get why I love these lyrics.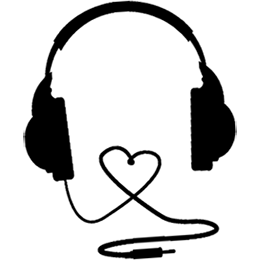 So…that's what I'm listening to right now.
What song is on repeat for you?
Share it in the comments!
Happy listening,